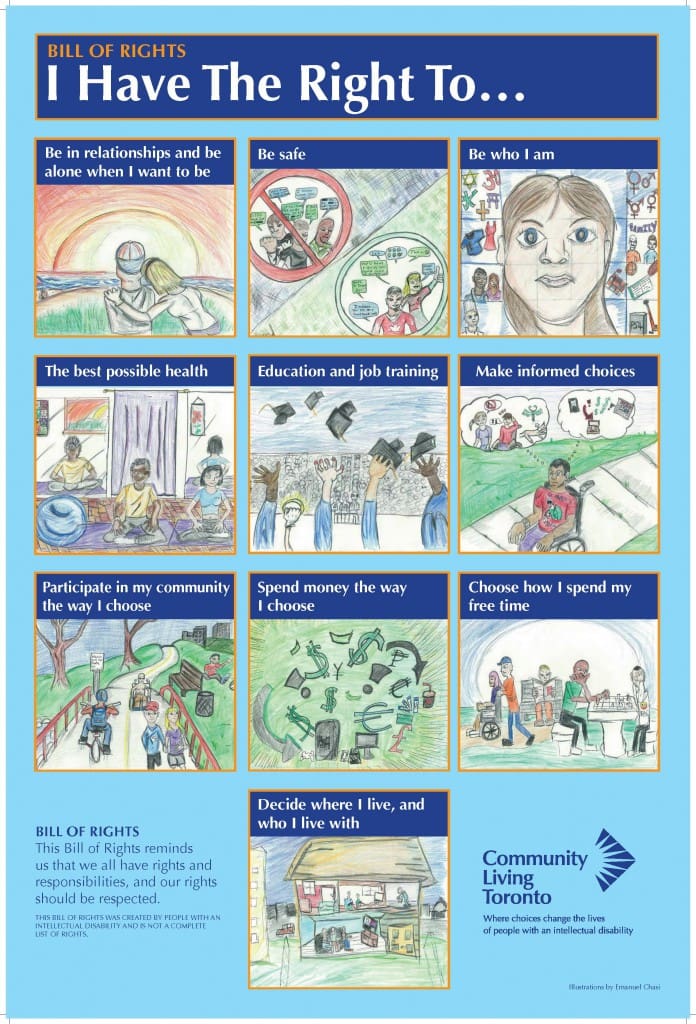 Community Living Toronto's Bill of Rights is one of the most important documents we have ever produced. It was, after all, created by our Self Advocates Council who worked in consultation with people supported by Community Living Toronto to determine what was most important to them.
After a decision was made to redesign the Bill of Rights, we turned to Emanuel Chasi to see if he could help us out. Luckily, he jumped at the chance!  Emanuel, who is a very talented artist, is also very involved with fundraising efforts for Community Living Toronto; each year, he eagerly helps raise money for our United Way Campaign by hosting a Halloween Haunted House.
For the Bill of Rights, Emanuel decided to create drawings he thought would be the most relate-able. With the help of his support worker Eppi, Emanuel came up with two concepts for each Bill of Rights. Those images were then shared with our Self Advocates council as well as the public, who voted for their favourite drawings on Community Living Toronto's Facebook page. The winning images were then compiled together to form our new Bill of Rights poster!
The reaction to the newly designed poster has been nothing but positive! Everyone loves the detailed drawings that truly depict the rights and responsibilities we should all be entitled to.