Earlier this week, Minister of Children, Community and Social Services, Lisa MacLeod, announced a 1.5% increase to ODSP rates effective this fall. The government also announced that they would be cancelling the Basic Income pilot, 15 months into the proposed 3 year project. This afternoon, we issued a letter to Minister MacLeod in response to these announcements.
We would like to share our response with you; read the letter below or download the PDF version here: Letter to Minister MacLeod – ODSP and Basic Income

August 3, 2018
Hon. Lisa MacLeod
Minister of Children, Community and Social Services
14th Floor, 56 Wellesley Street West
Toronto, ON
M7A 1E9
Dear Minister MacLeod,
I want to again congratulate you on being named as the new Minister of Children, Community, and Social Services. The work you do on behalf of millions of vulnerable people in our province is among the most important areas of government support.
I am writing you today regarding the recent decision to reduce the planned social assistance rate increases, pause the reforms included in the previous government's income security plan, and end the Basic Income pilot. Across the province, nearly 75,000 people with intellectual or developmental disabilities receive support through the Ontario Disability Support Program (ODSP). These individuals live in our communities, shop at our small businesses, and work in our local cafes, grocery stores, and pharmacies. They depend on support from ODSP for basic needs, like paying the rent and purchasing food.
The rate increase promised for this fall represented an important step towards an income level that would foster independence and avoid further dependence on shelters and food banks. We believe that ODSP, as currently funded, is not sufficient to live on, and that the program should be funded above the poverty level so that individuals are given the opportunity to thrive, rather than relegated to a life of poverty because of their diagnosis. I do recognize and appreciate the increase of 1.5% as a step in the right direction. It is aligned with rate increases over the past several years, but there is still work to be done.
Moreover, the earnings exemption changes announced in April meant that those able to work would be able to keep more of their earnings, which amounts to increases in both income and self-confidence among this population. We believe that restricting individuals with disabilities from accessing resources from their loved ones keeps them heavily dependent on the government for support, negatively impacts their quality of life and prevents them from attaining full economic citizenship.
This decision has a further impact on the families of the individuals we support, who will now worry about how to move forward without the promised enhancements. Many parents of adult children with intellectual and developmental disabilities face difficult choices about how to stretch resources to support their adult children, and often drop out of the labour market to tend to their families. I fear that many parents will continue to struggle without the support that was promised in the package earlier this year.
For many in our communities, the Basic Income pilot represented a new way of supporting people in need and addressing many of the issues I outlined above. We were encouraged that the pilot included a top-up specifically for clients with a disability. We are disappointed to see the end of the pilot, and suggest that you and your colleagues consider the unique needs of participants with disabilities as you proceed with winding-down the program. We also ask that you consider releasing any data already collected through the pilot as part of the cancellation of the program.
As you embark on the review of social assistance programs, I would like to offer Community Living Toronto as a source of input and expertise on the experience of clients interacting with ODSP. We would welcome any opportunity to participate in the review. We also encourage you to speak directly with clients receiving ODSP support and their families. To support that, we would be happy to organize an opportunity for you and your staff to speak to individuals and their families as part of the review.
We look forward to working with you and your team to support the needs of people with intellectual and developmental disabilities.
Sincerely,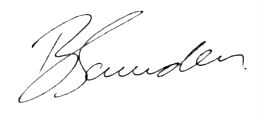 Brad Saunders
Chief Executive Officer