The word 'philanthropy' can mean different things to different people, but for Community Living Toronto it means the desire to give back to your community by helping a cause that you feel strongly about. It means making a commitment to use whatever resources you have available, whether it be your time, your money or both to make someone's life better.
On April 18th, the Association held our first ever Leaders in Philanthropy event to recognize our donors and volunteers who go above and beyond to truly make a difference in the lives of people supported by Community Living Toronto.
Volunteers give their time which is something that is so precious that we can't even say how valuable it is. Time is one of the only things that we are truly limited in the amount we have and when we give it to others it is a true gift of ourselves. It is an opportunity for you to impart your values onto your children, your friends, your family, and your fellow community members and it's a way to encourage others around you to do the same. Community Living Toronto wouldn't be the organization that it is today without its volunteers and donors.
Below, you will meet the Volunteer Award winners and learn a little bit about their story…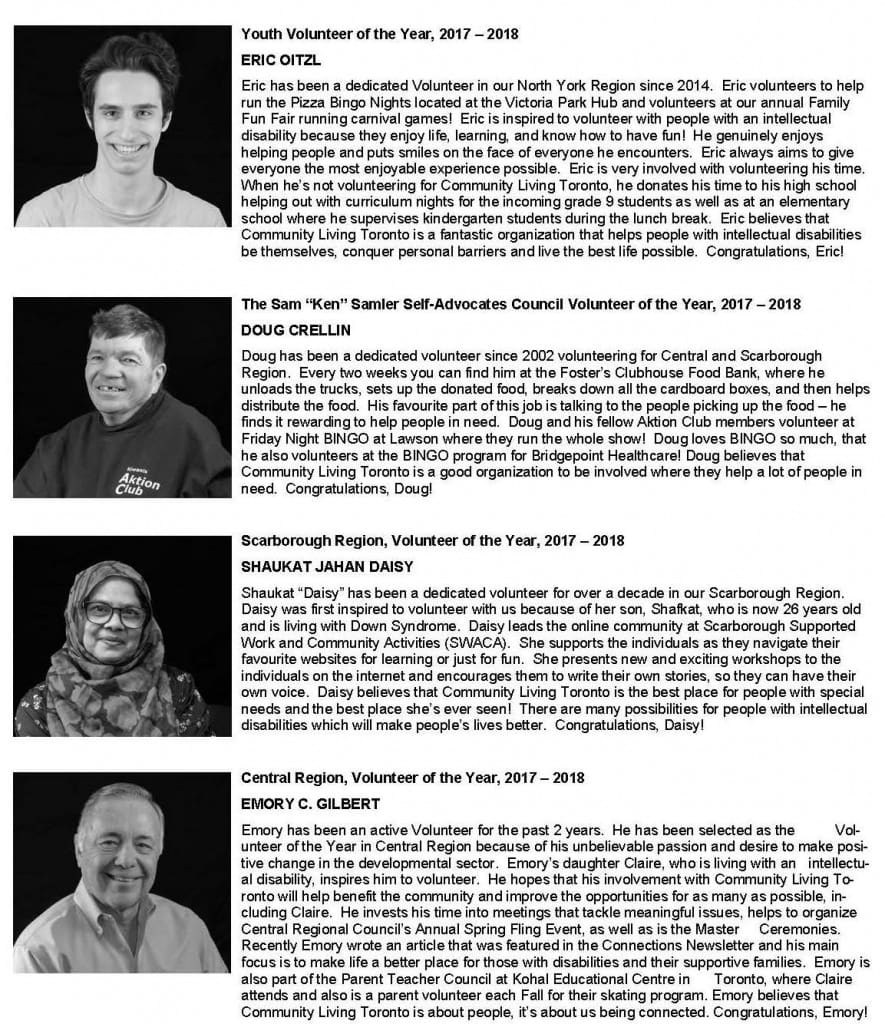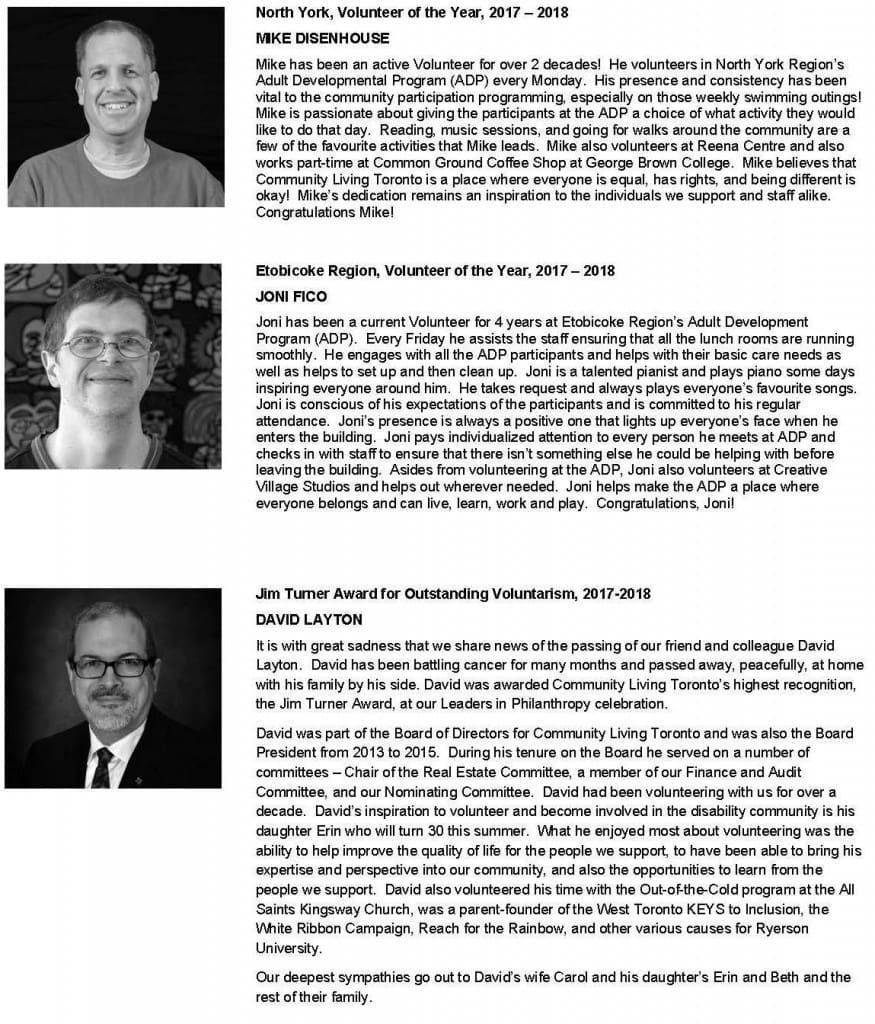 You can read David Layton's full obituary here
Download the PDF version of this newsletter here: May Connections Newsletter