As a parent to a child with special needs one of the best things you can do for yourself and your child is to join a support group.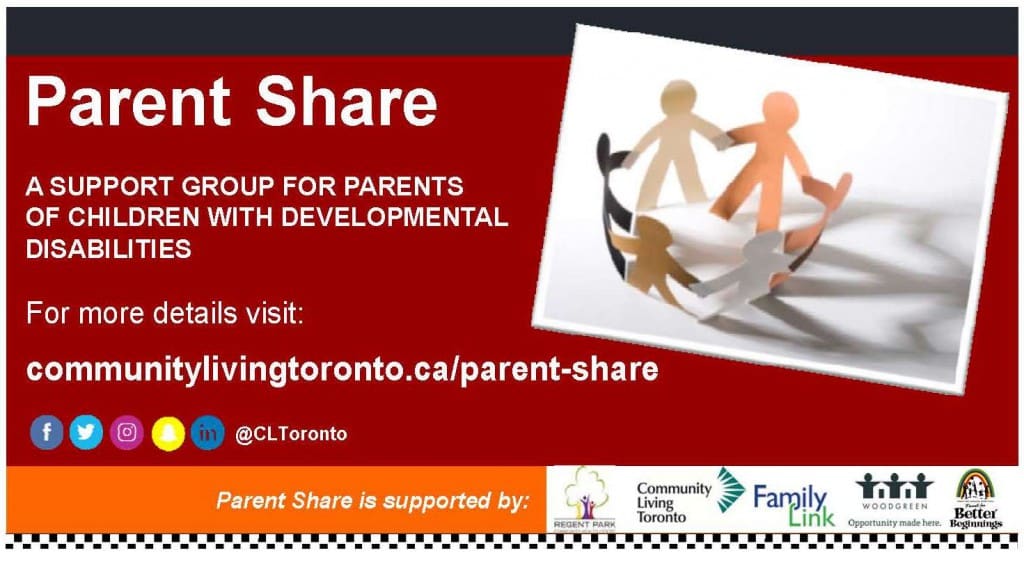 We offer Parent Share through out all 4 regions of Community Living Toronto. Parents are welcome to attend any location.
See each Regions flyer for Dates, Locations and how to RSVP. (See Below)
Scarborough
North York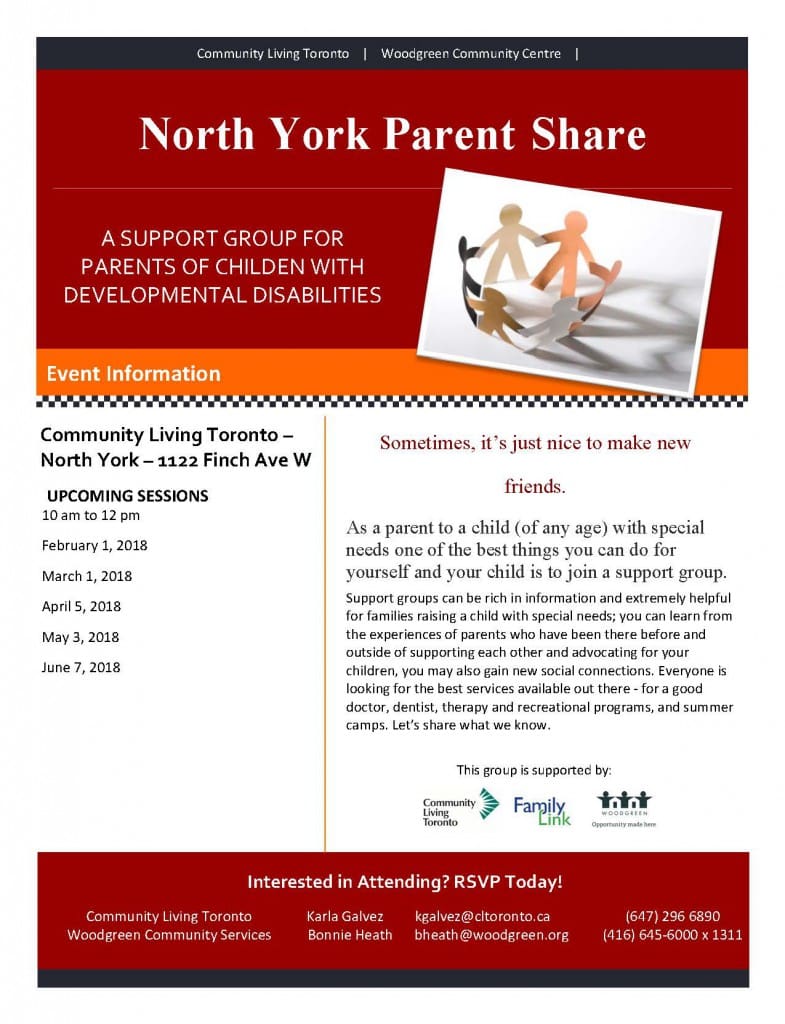 Etobicoke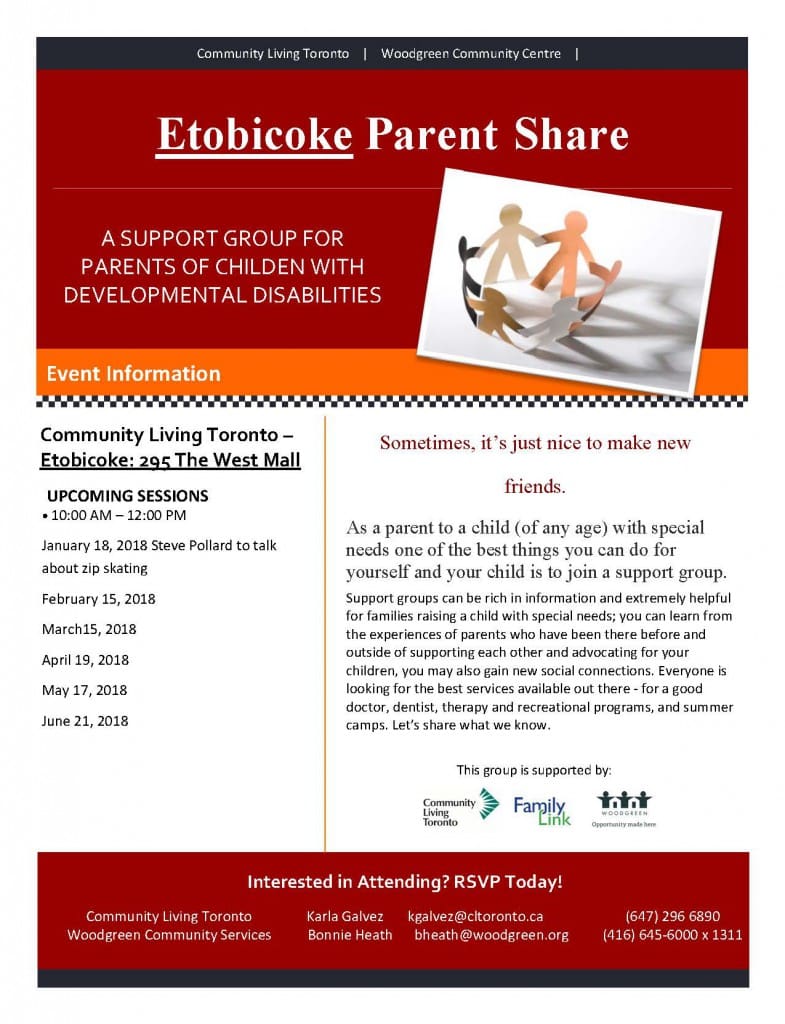 Central- Downtown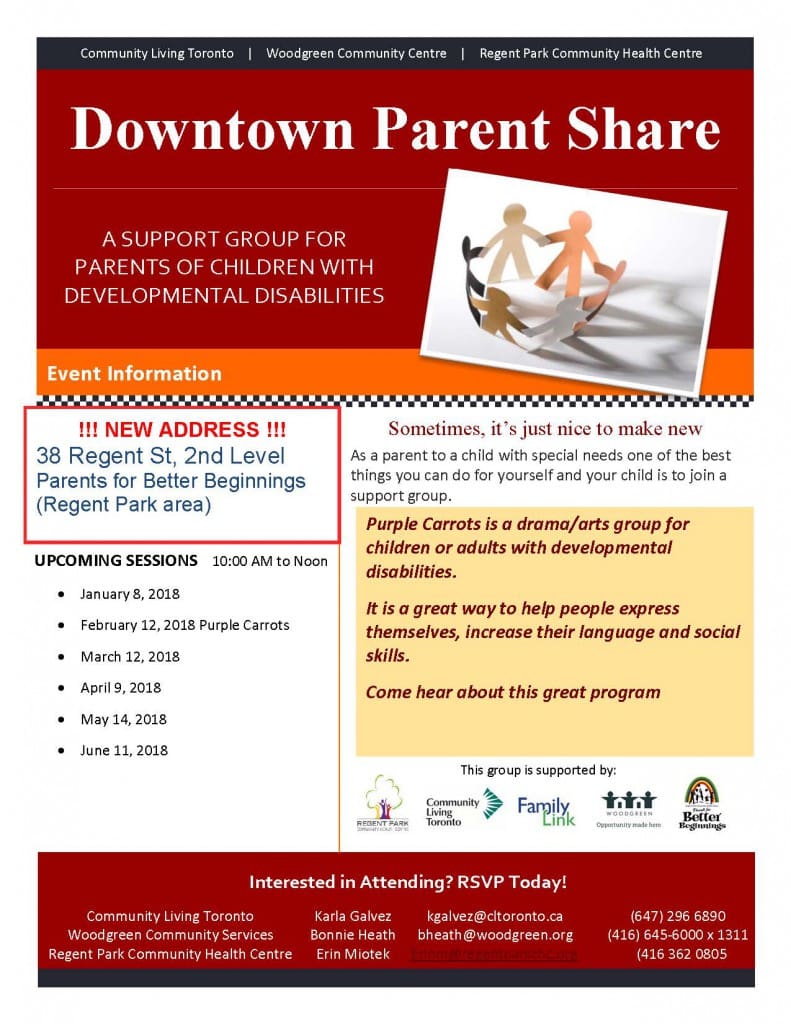 We hope to see you there!