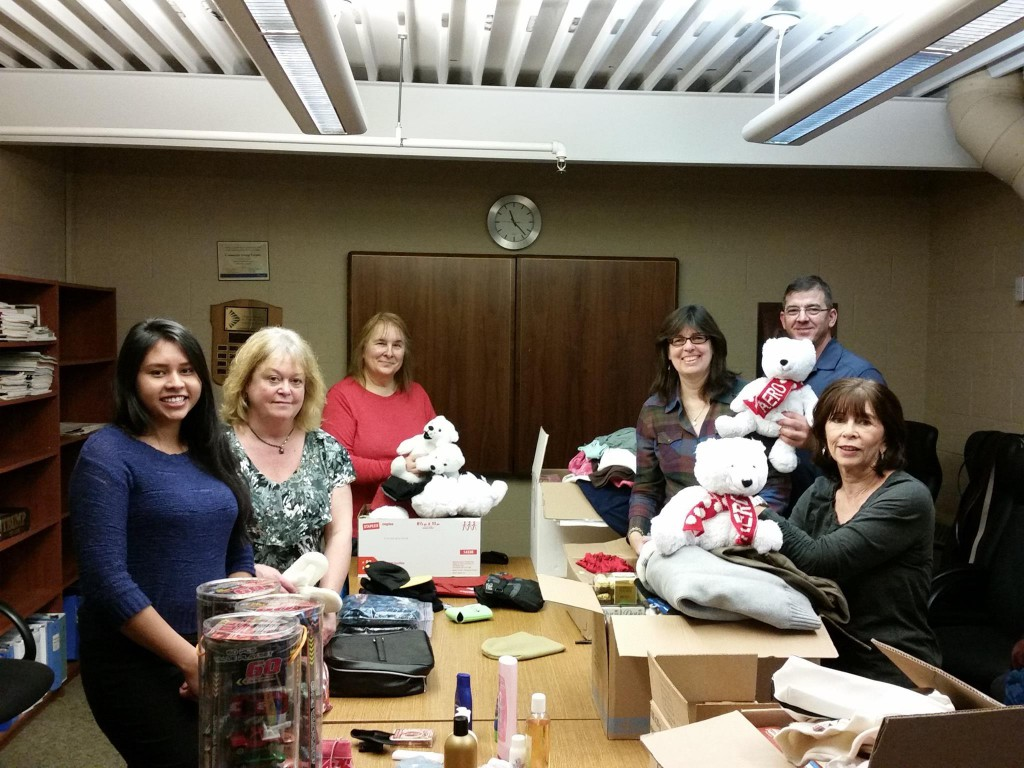 The holidays are just around the corner and the Community Living Toronto team is already getting ready to assist those less fortunate with our annual Holiday Hamper program. The program – which has been supporting families for over 20 years – helps alleviate some of the stress and extra costs associated with the holiday season, and brings joy to countless individuals supported by Community Living Toronto.
In the last few years, Holiday Hampers has provided hundreds of families and children with toys, clothing, food, household items, gift cards and so much more!
All of this is made possible by the generous support of donors like you and the Chum/City Christmas Wish, who has been a long time donor of the Holiday Hamper program, providing both financial support and toys.
Please consider donating today! A donation to the program goes toward the purchase of gift cards so that each family is able to buy items they need the most.
We are also looking for donations of:
new clothing, unwrapped toys, books, personal hygiene products, hats, mitts, and scarves etc…
For more information about where to drop off your donations and about what we do/do not accept, please contact the following individuals:
Central Region: Michelle Grimley, 647-729-1210 michelle.grimley@cltoronto.ca
Etobicoke Region: Georgina Stergiotis, 647-729-0445 georgina.stergiotis@cltoronto.ca
North York Region: Wendy Dyke, 647-729-3627 wdyke@cltoronto.ca
Scarborough Region: Shelly Greenberg, 647-729-1627 sgreenberg@cltoronto.ca
To donate online,

click here

and select "Holiday Hamper"