Download the flyer here: Skate the Six PDF Flyer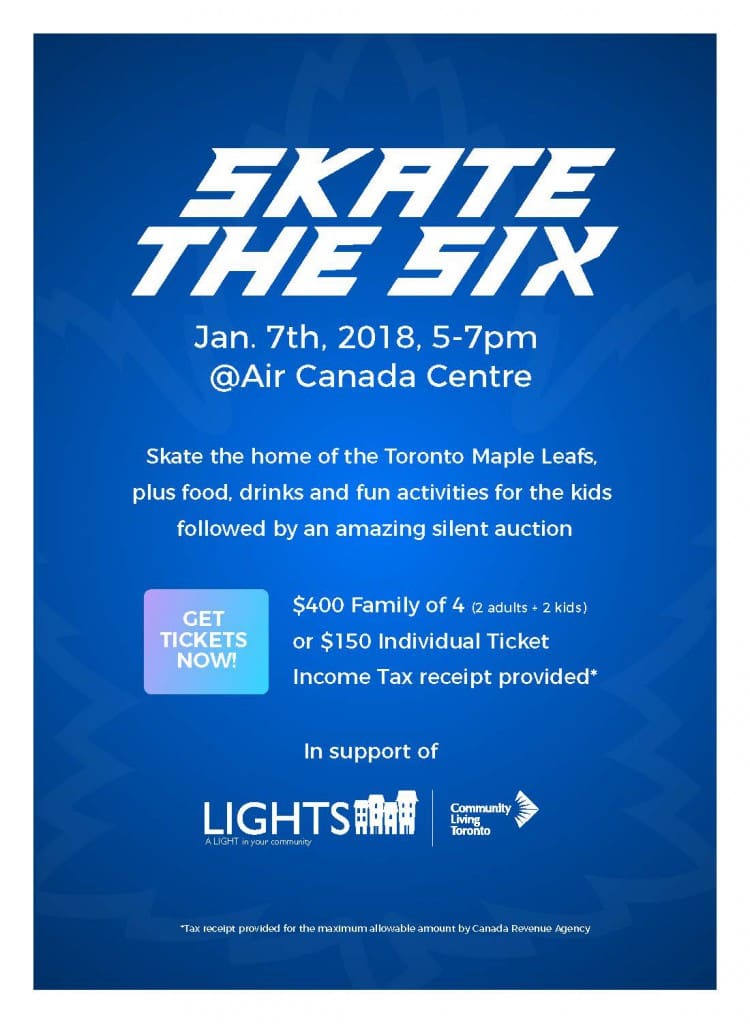 What are you doing on Sunday, January 7th?
Join us at the Air Canada Centre for Skate the Six!
Wrap up the holiday season with friends and family for the opportunity to skate on the same ice as the Toronto Maple Leafs while enjoying great food, lots of fun for everyone and maybe a celebrity sighting or two!
All tickets purchased by December 8 will be entered into a draw to win a signed jersey by Toronto Maple Leafs player James Van Riemsdyk Start your holiday season shopping now.
What a great gift for everyone on your list!
Can't attend? Make a donation or sponsor an individual in support so that they may attend. Net proceeds from this event will help young men and women fulfill their dream of living in a home of their own.
(Please note: Kids in the Family of 4 package pertains to children 18 years and under)
Need additional information about the event?
Contact Dawn Mader at dmader@rogers.com