Membership
Who are
our members?
Community Living Toronto members are people who want to help us foster inclusive communities by supporting the rights and choices of people with an intellectual disability.
They might be allies, self-advocates, parents, siblings, or friends.
They want to know about what we're up to as an organization, what activities are happening in their community, and what they can do to get involved.
Each membership catchment has its own council (members who meet monthly on a volunteer basis) and a dedicated membership coordinator from Community Living Toronto.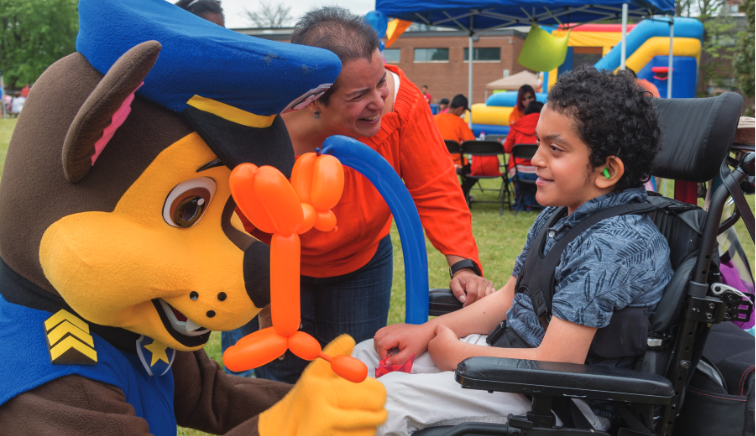 CENTRAL
Council Chair: Dawn Lunan
ETOBICOKE/YORK
Council Chair: Ann Marie Fierro
NORTH YORK
Council Chair: Nancy Ceci
SCARBOROUGH
Council Chairs: Bonnie Heath & Lori Beesley
To become a member:
membership@cltoronto.ca
647-426-3220
What does it mean
to be an association?
Our membership-based structure encourages a bottom-up approach to service delivery and community support.
Each regional council plans and executes fundraising activities which enable them to run local programs and develop workshops on an as-needed basis.
Since members receive our monthly Connections e-newsletter, they stay up-to-date on the work of the Association as well as all the goings-on in their community. Participating in local programming gives members a chance to meet, connect, and offer support to one another.
Community Living Toronto wishes to thank each and every one of its members, especially those on our regional councils, for their important contributions.
BOARD OF DIRECTORS
Judy Andrenacci
Stephen Andrews
Donna Britten
Colleen Broadhurst
Michael Challes, Treasurer
Lisa A. Ellis, Member at Large
Victor Figueiredo, President
Donald Hale, 1st Vice President
Edward Lau
Nick Macrae, Past President
Emory Gilbert
Laura Collings Parsonson
Valérie Picher
Nelson Raposo
Susan Silma, Member at Large
Brad Saunders, Chief Executive Officer and Secretary to the Board of Directors